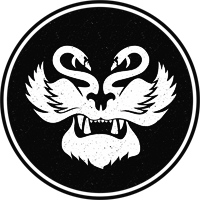 1-ON-1 MENTORSHIP
I work 1-on-1 only with clients who are truly committed to optimizing their mind, body, and life experience. For this limited group of clientele I offer deeply transformative holistic health journeys, specifically tailored to the client's unique needs and aspirations. Through dialogue, teaching, immersive experience, symptomology reports, psychological/biomarker testing, and progressive lifestyle modifications we will mend the mind-body relationship to align purpose, will, thought, and action – building a rock-solid foundation of vital energy to fuel purposeful expansion in the most meaningful areas of your life.
"Michael is a kind and patient man who has an incisive ability to ascertain the deep truth in the nuance of every life challenge. His techniques are unique and attainable for anyone who is willing to practice. He has taught me how to embrace the impermanence of it all and welcome the changes."
- Blaine Lourd (Founder & Co-CEO Lourd Murray Wealth Management Firm/Published Author)
---
"My experience with Michael was deeply healing. Each session was carefully constructed so that I could feel more and more connected to myself. Nothing was forced. The layering and timing of each phase of Michael's teaching was masterful – nothing before I was ready; all at the right time, and with just the right amount of discipline and care. Our meditations, breath work and martial arts exercises helped me attune to my body and notice, but not be led, by the chatter of my mind. And, because of this newfound awareness, I wasn't able to grip to old behaviors, like emotional eating or not getting enough rest, in ways that I had before. I was able to make real changes and become a much healthier me. This experience was a gift all the way through – a deeply rich and life altering view into the beauty of what life can become."
- Jenny Lewis (Lawyer/Speaker/Podcaster/Women's Empowerment Coach)
---
"My work with Michael has been extremely helpful for my physical health, mental stability, and peace of mind. I have built skills and tools that I plan on using for the rest of my life. As I've become a more present human being, the improvements I've made are noticeable by friends and family. Learning how to cultivate concentration, awareness, presence, and peacefulness are the most valuable things I could ever learn. I am grateful to call Michael my teacher and my friend."
- Andrew Bosse (Entrepreneur/Venture Capitalist)
---
"In working with Michael the tension in my body relaxes, the noise in my mind clears and my connection to the unseen deepens. His methods help me to be more present in each moment, allowing for my intuition and my heart to lead the show, which I've found is far greater than what my mind can create."
- Rana Wilson (Artist/Healer/CPA)
"Cathartic at first and then continually more rewarding over time - that is how I would describe working with the teachings of Michael Holt. It can be a shock to the system when first working with Michael; digging deep into your body, mind and breath to find the trust, embodiment, and strength. For me, through my work with Michael, I have found a more conscious connection to both sides of my masculinity: the savage and the saint. I also feel more focused on the path I am on and why, which has helped greatly with my self-doubt. Finally, through continued daily practice, initiated by Michael, I have discovered a sense of calm and control in my body and mind which I haven't felt in a long time. I didn't know I needed to work with Michael, but now I can whole heartedly say it has changed who I am for the better."
-Abe Mitchell (Actor)
---
"I found the Tribe men's intensive challenging, uncomfortable and deeply rewarding. Initially, I wondered if the intensive would impose a top down, societally fabricated caricature of masculinity. Instead, I found the intensive a call to discover what authentic masculinity means to you, as an individual; embodied with depth and integrity by the teachers who live what they speak."
- Logan Freind (Yogi/Studio Manager)
---
"My experience in working with Michael and The Tribe awakened a masculine power in me I didn't even know existed. It feels good. Any attempt to put into words how much Michael Holt has helped literally every aspect of my life would be a disservice to his work. Working with Michael has irreversibly improved my life, full stop."
- Augustus Schiff (Writer)
"I've worked with Michael personally for years. His teachings have made me a more skillful, present, and available human being. As an entrepreneur, I was excited to share his methods with my company. The team loves our group sessions; it's been a big boost to our collective energy, creativity, and health.The best companies today invest in improving their team's physical health. The best companies of tomorrow will do the same for their team's mental health; Michael's work is at the leading edge of that movement."
- Amit Kapur (Tech Entrepreneur/Former COO MySpace)